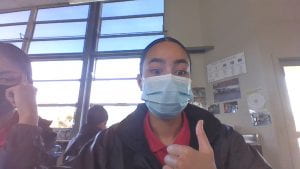 Hello, welcome back to my blog/welcome to my blog! Last week Tuesday I had my last CTRL class. We've been learning during Covid 19/google meets and we met in person a couple weeks ago.
This lesson we've been using Tinkcard. We usually expand our drive and gmail. We do a little game where we do who emails Mr D first. I won on Tuesday (yay!). We also open our screen dump file and electric files. We looked at our object/simulation that we've been working on a couple of weeks ago. We coded a simulation to display the three primary colours. When we finished that we then coded it to display the secondary colours. I completed both tasks and had a lot of fun during CTRL. At the end of the lesson (and during the middle of the lesson) he gave us jelly snakes which were yum. Thank you Mr Daniels!
I enjoyed my CTRL class, on google meets and in person. I had quite a lot of fun and learnt new interesting things.
I hope you have enjoyed this post. Please leave a positive comment on my blog.