Hello, welcome back to my blog/welcome to my blog!
Today for Inquiry we learnt about responsibility – what would you do with $15? There where different options that were given to us such as first class, going to Fiji, hostel, etc.Those are actually the three things I chose to spend my money with. We made a poster of the things we spent our money on.
I hope you have enjoyed this post. Please leave a positive comment on my blog.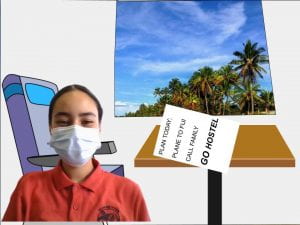 Why I chose these to spend $15 on: I want to visit Fiji just because it seems like a tropical and beautiful place, with amazing beaches. I also wanted first class because I know about the service, space, and privacy you get and I think that is really cool. Lastly I chose hostel so I can have some where to stay overnight and I like bunk beds.